Maximize Your Paid Media: Get More Leads with Gravitable
Optimize Your Paid Media Strategy with Gravitable: Drive Qualified Leads, Boost ROI and Ensure Success with Our Data-Driven Approaches and Campaign Management
Transform your investment in Google Ads, PPC, LinkedIn, and Facebook into a lead-generating machine with Gravitable's proven strategies and accountability approach.

Unlock Your Business Potential with Our Performance Marketing Services
Why work with us?
Unlock Your Business Potential with Our Comprehensive Services: From Elevating Lead Quality to Powering Your Digital Marketing Strategy,
Here's Why Working with Us is Your Key to Success!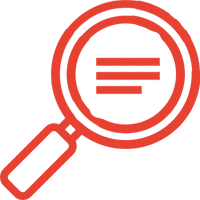 Paid search
We Dig Deep to Understand Your Company and Craft Leads that Drive More Value.

Paid display
Maximize your ROI with our targeted paid display strategy. Partner with us for expertly crafted campaigns that drive results.
Paid social
Revolutionize your social media presence with our services. Get pre-qualified leads in real time with our paid social approach.
Performance Marketing 2.0: Unlocking the Power of Data-Driven Marketing
Maximize your ad spend with our performance marketing strategies. Drive qualified leads and improve ROI with our expert knowledge of paid search, display and social.
Benefit from data-driven insights and real-time optimization to stay ahead of the competition. Get more from your paid media with us.
Navigating the Minefield of Performance Marketing: Gravitable's Solution for SMEs
Paid media can be a complicated and strenuous process for small and medium-sized businesses. With numerous best practices to follow and a plethora of pitfalls to avoid, it's easy to end up with a less-than-optimal outcome. However, it doesn't have to be this way.
If you're looking to dive into paid media for the first time, or if you're already using it but are unsatisfied with the results, Gravitable can help. Our team of performance marketing experts will guide you through the process and ensure that your investment in paid media yields the maximum return on investment.
Don't make the mistakes that many businesses make when it comes to paid media. Let Gravitable help you turn your investment into a lead generating machine that delivers results. We will take care of the complicated and strenuous aspects of paid media, so you can focus on what you do best – running your business.
Don't end up with a "go-live and forget" strategy. Allow Gravitable to provide ongoing optimization and management of your campaigns, ensuring that your paid media spend is always working for you. Get in touch with us today and start maximizing your paid media investment!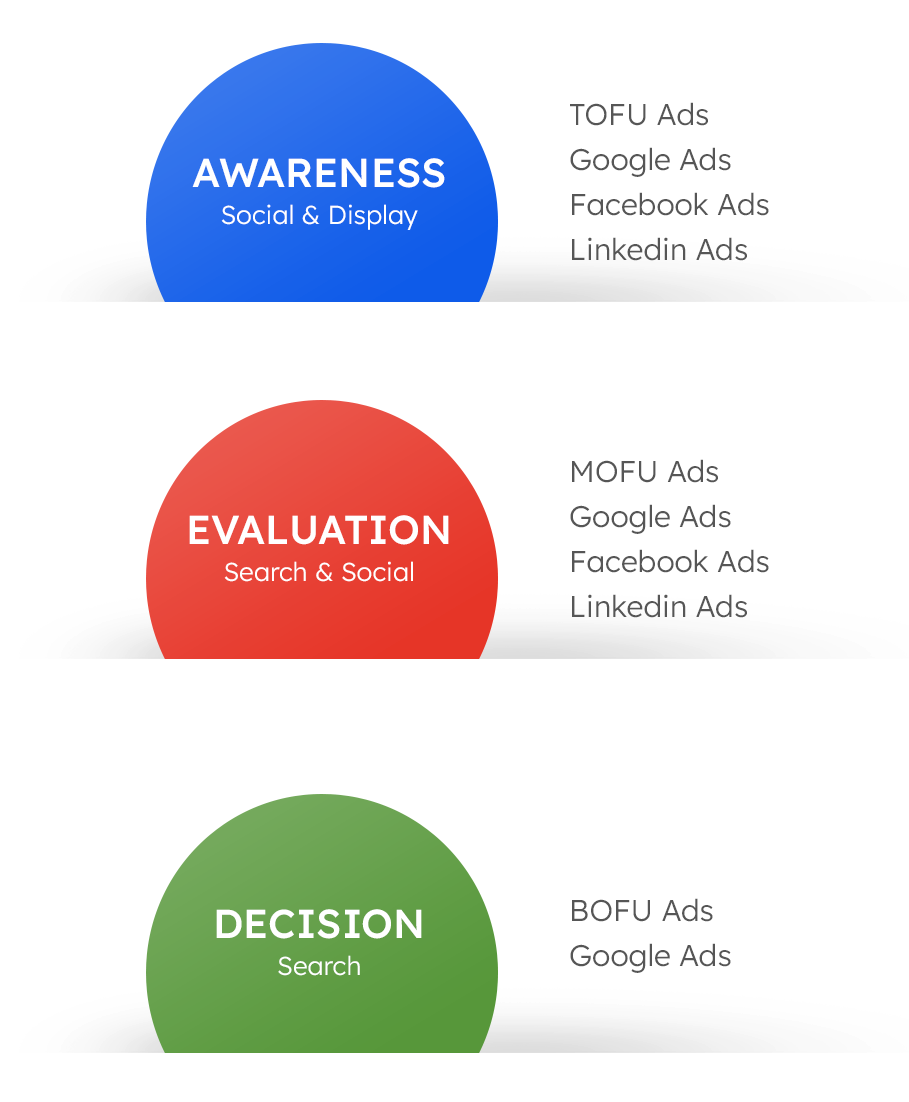 Discover Our Performance-Driven Process
Our performance marketing process is designed to help you achieve your marketing goals through targeted, data-driven campaigns. We take a collaborative approach, working closely with you to understand your business, your target audience, and your goals.

Discovery
We learn about your business, your target audience, and your goals to develop a customized strategy.
Campaign Planning
We'll create a detailed plan, including target audience segmentation, ad targeting, and a bidding strategy. So you can hit the ground running.

Campaign Execution
You're in good hands with us! We craft engaging, high-performing ads and manage your campaigns to maximize results.

Campaign Optimisation
Get ready for some serious creativity! We'll craft ads that are not only effective. We'll continually test and adjust our strategies to drive even better results over time.

Spend Management
No need to break the bank! We'll help you balance your budget so you can get the results you want, without breaking the bank. 

Performance Reporting
Keep track of your success! We'll measure the performance of your campaigns, so you always know how you're doing and where you can improve. 
The Launchpad Package
Ignite Your Performance Marketing
Performance Marketing Essentials (Display, Paid Search & Social)

Strategy Blueprint Essentials

Social Audience Build

Analytics Essentials

Data-Driven Insights

Monthly catch up calls

Responsive Email Support
Looking to kickstart your performance marketing journey? Our Launchpad Package is perfect for businesses new to digital marketing that want to establish a strong online presence driven by performance.
Let us help you set the stage for lasting success with targeted advertising on Google, Facebook, and LinkedIn.
The Momentum Package
Turbocharge Your Performance Marketing
Performance Marketing Acceleration (Display, Paid Search & Social)

Retargeting

Conversion Rate Optimisation

Content Marketing for Maximum Impact

Analytics Essentials

Data-Driven Insights & Dashboard

Dedicated Account Manager

Monthly catch-up calls

Priority Email and Phone Support
Ready to take your performance marketing to the next level? Our Momentum Package is designed for ambitious businesses that want to scale their online presence and drive real growth through performance marketing.
With our comprehensive approach, you'll see increased reach on Google, Facebook, and LinkedIn, and all with performance at the core.
Let's grow
your business
Let's get down to it with a free, no-obligation digital sales and marketing review from one of our experts.
Schedule a time that suits to speak with a member of our team. Complete the form to choose a date and time that works for you.
What will you get?
An informal chat about your business
Helpful advice and guidance
No sales pitches or nonsense
No obligations or commitments